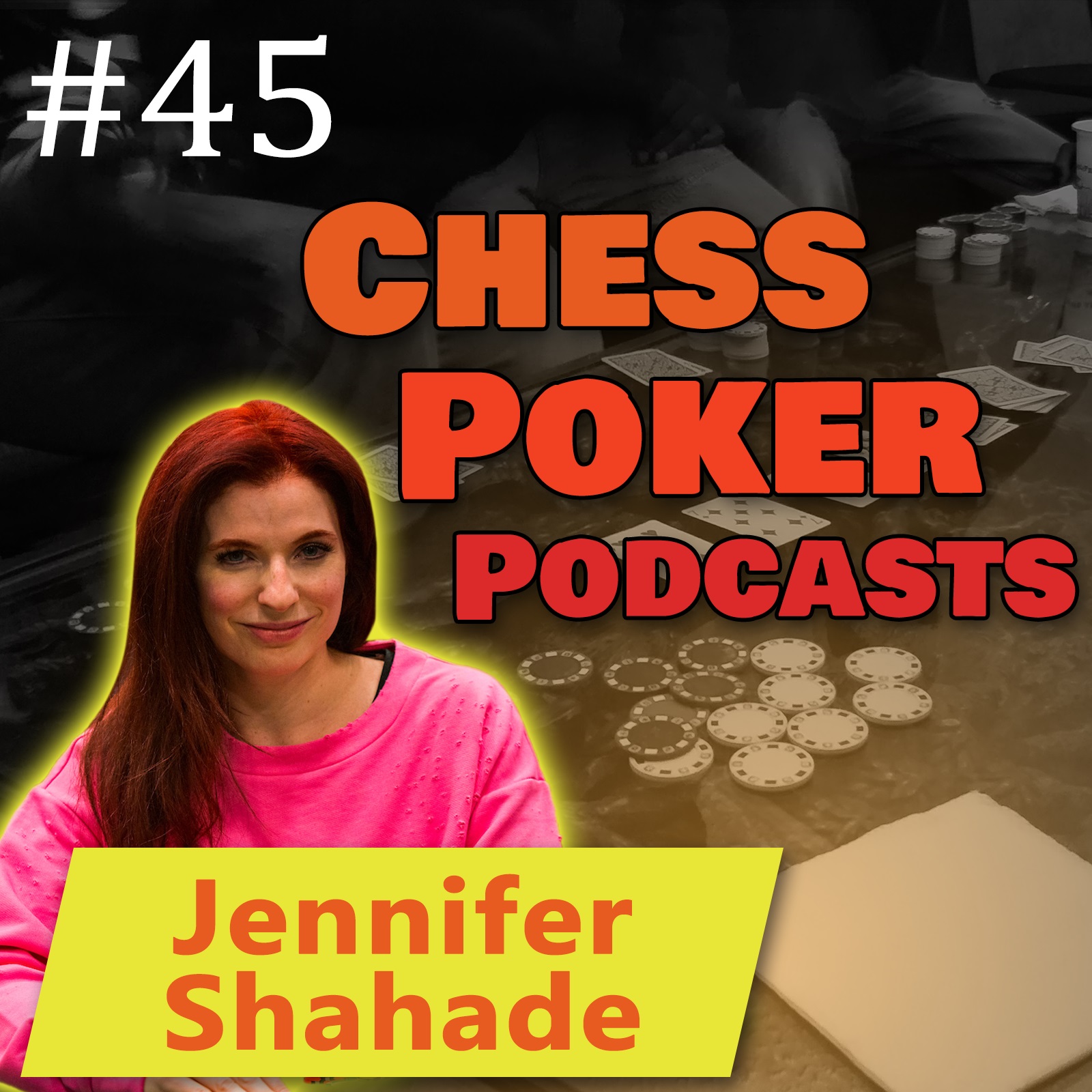 Jennifer Shahade is a 2 time US Women's Chess Champion, she's a PokerStars ambassador. She is also an author, speaker, and host of The Grid, which received the award for the best poker podcast this year.
We started off by discussing the Netflix series The Queen's Gambit, and what made it click for the wider audience. We talked about how games like chess and poker mold us – what we learn from these games, and what makes them beautiful. We also talk about Jennifer's own podcast, its underlying idea, and where she's going with it. 
Connect to Jennifer: 
Twitter: https://twitter.com/JenShahade
Web: https://jennifershahade.com/
Podcast: https://thepokergrid.com
CONNECT:
Subscribe to this channel: https://bit.ly/runchuks-yt
Subscribe to newsletter: https://www.runchukspodcast.com
Twitter: https://twitter.com/RunchuksP
Twitch: https://www.twitch.tv/runchukspoker
Coaching: https://bit.ly/bts-coaching
PODCAST INFO: 
Apple Podcasts: https://apple.co/2XlvTro
Spotify: https://spoti.fi/2ECWIAF
YouTube playlist: https://bit.ly/podcast-yt
OUTLINE: 
00:00:00 Intro
00:01:51 The Queen's Gambit
00:09:15 The chess boom
00:11:01 What chess teaches us about life
00:22:34 Learn to lose
00:29:51 A privilege or a curse
00:34:25 Garry Kasparov on The Queen's Gambit
00:39:59 The next big poker movie
00:43:46 Community and culture
00:48:17 Women in chess
00:52:48 What makes a movie appealing to a wider audience
00:58:47 Molly's Game
01:00:00 Getting stuck in the game - a blessing or a curse
01:06:08 Achieving balance
01:07:44 Sticking with the game because of sunk cost
01:13:26 Teaching chess
01:17:51 What makes chess beautiful?
01:24:03 Limited time to make a decision
01:28:51 Memorization and pattern recognition
01:32:17 Chess end-game and poker river
01:35:20 Is poker beautiful?
01:40:38 The Poker Grid podcast
01:49:41 Favorite podcasts
01:54:06 Learning from the guests
01:59:57 169 hands
02:08:01 Choosing guests
02:14:21 Having fun
02:18:36 Blindfold chess
02:21:13 The goal of The Poker Grid
If you enjoyed this episode, you might also like my conversation with GM Vladimir Kramnik (14th World Chess Champion) - https://youtu.be/EF926Piiumo